Hi everyone! I'm writing to give you a quick update. As I mentioned before, I'm teaming up with Mina Cream to create a series of "Smash Beach" bikini pinups. Progress on my third pic in the series, Samus (SSBU/Metroid) is going well. I'm very close to wrapping up the final colors on her. Allow me to take you step-by-step through my creation process.

Mina's swimsuit designs for Samus: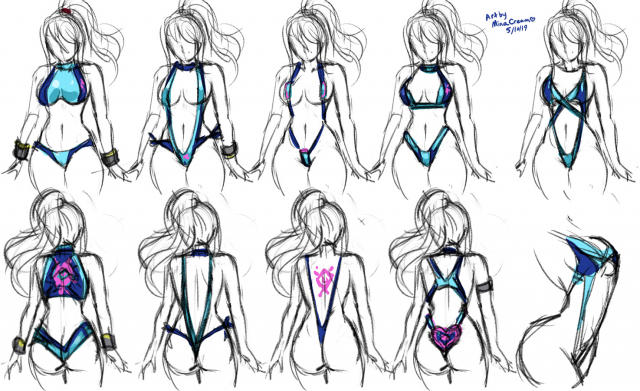 Early color rough. I had a strong idea for her pose from the start.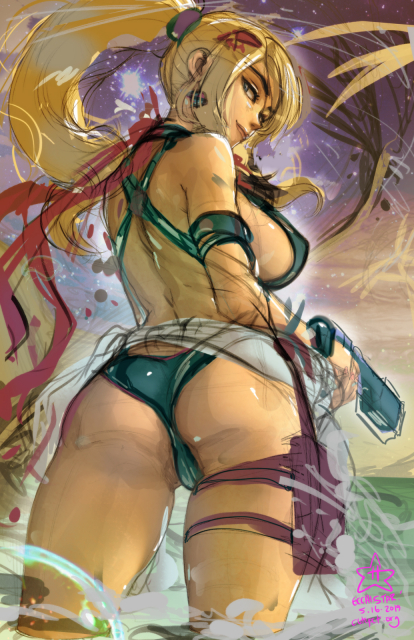 Clean up sketch: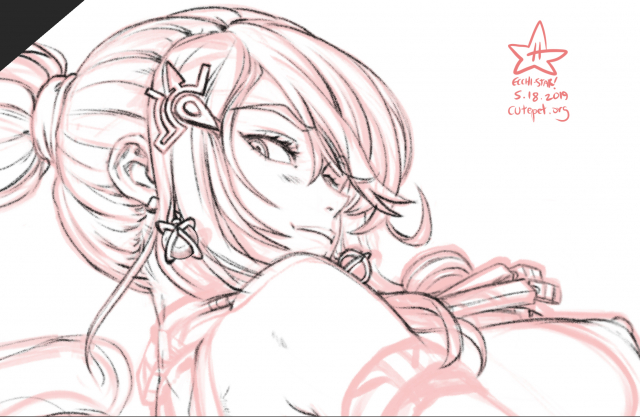 Lineart! Two versions of the pose for this one. Couldn't decided which I like more so I'll use one for the clothed version, and the other for the nude. (Plus one more variation for the futanari version.)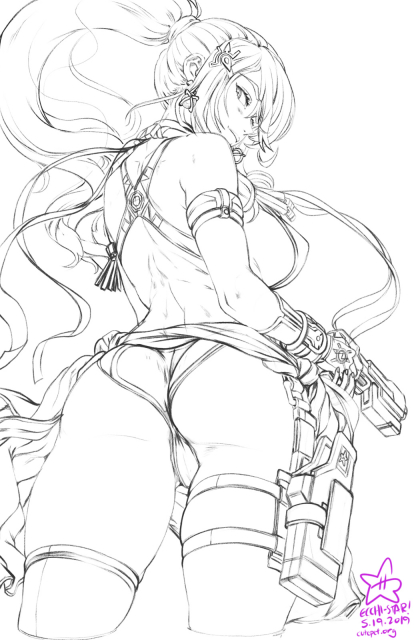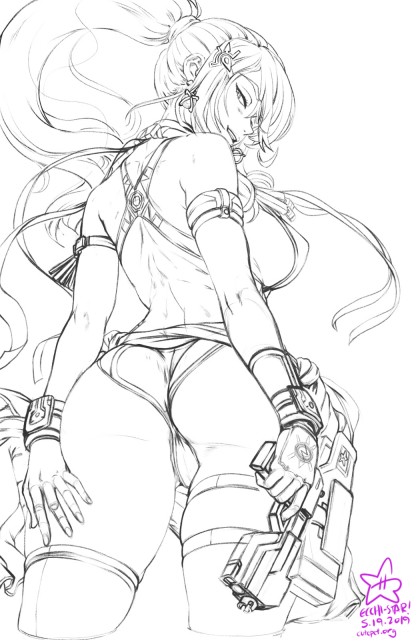 Getting the final touches on the colors. Almost done! :)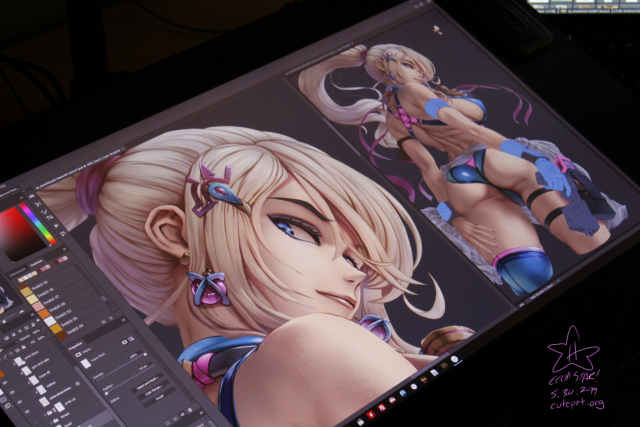 -Ecchi-Star!
Update 6/08/2019:
Armed and fully "equipped", hardbodied hunter Samus Aran slips on her swimsuit... her zero swimsuit... for some fun at Smash Beach.
You can check out the finished illustration here. Includes nude, swimsuit, and yes, futanari too:
Tiers who can view: Sliver | Gold | Prime