With the Pokemon fighting trainer Bea finished, it's Nessa's turn in the spotlight! Here's how she's coming along:
Rough lines: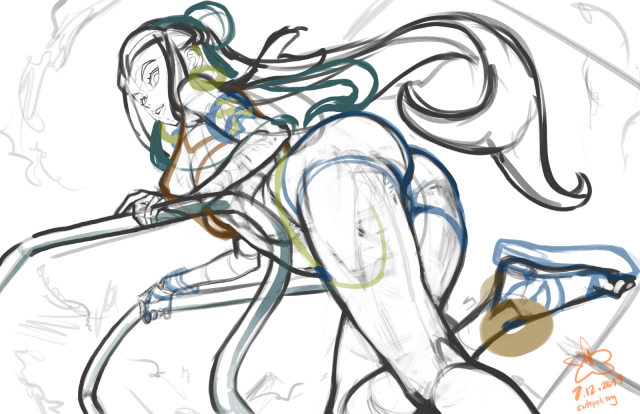 Making steady progress on the new water trainer. Color concept: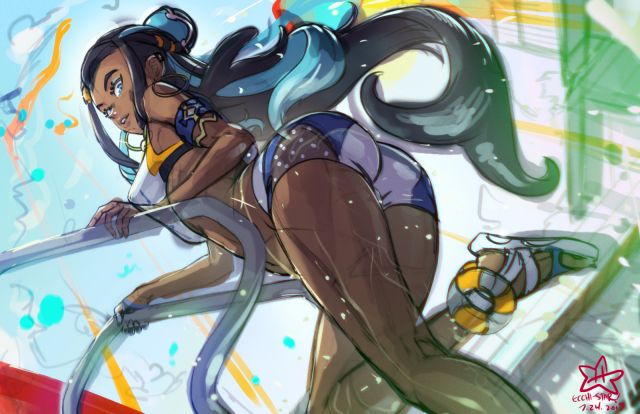 Lineart, ready for color! As always, there will be clothed, nude, and futanari versions.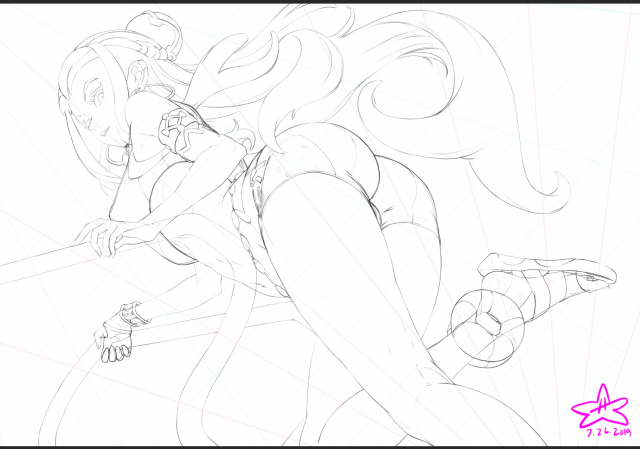 Coloring progress:
-Ecchi-Star
Update 8/09/2019:
Gym Leader Nessa surfaces, body sparkling and dripping.
You can check out the finished illustration here. Trainer gear, nude, and equine-endowed futa versions available:
Tiers who can view: Sliver | Gold | Prime