Ecchi-Star is working on another new cutie from Pokémon Sword and Shield. This Pokemon trainer so adorable, she even has her own fan club. Give a yell for pastel punk Marnie! Here's his progress so far!
Rough concept: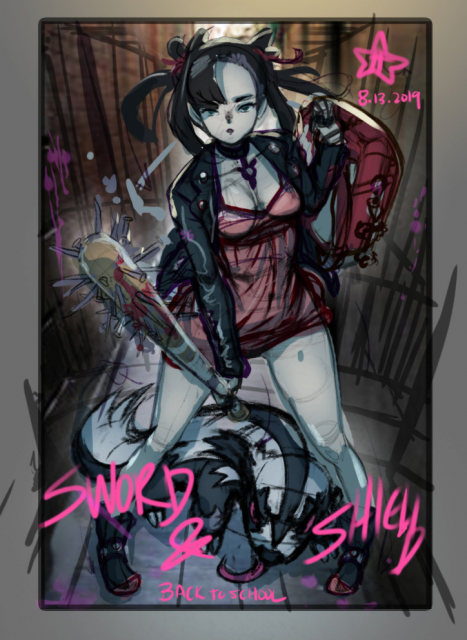 Ecchi polled followers on their breast size preference for Marnie from flat chest (DFC) to average B-C cup to HUGE. (The things you have to think about as a hentai artist.)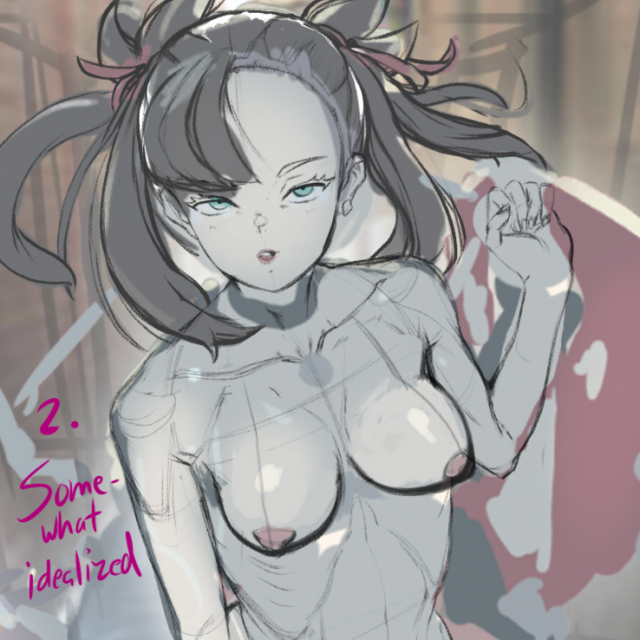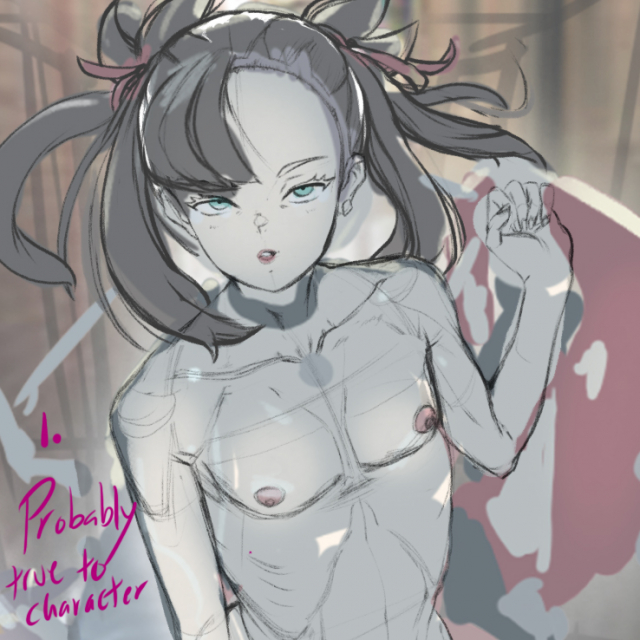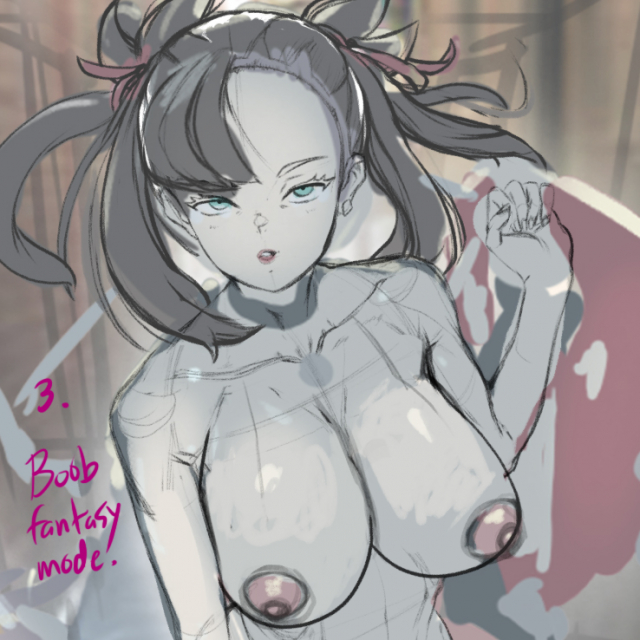 Here's the overall results: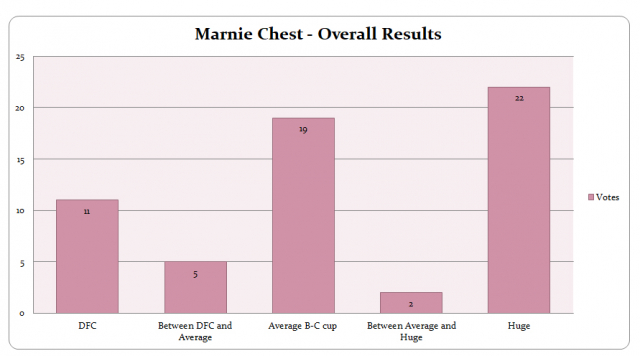 Finishing up the lineart with her newly enhanced bust size: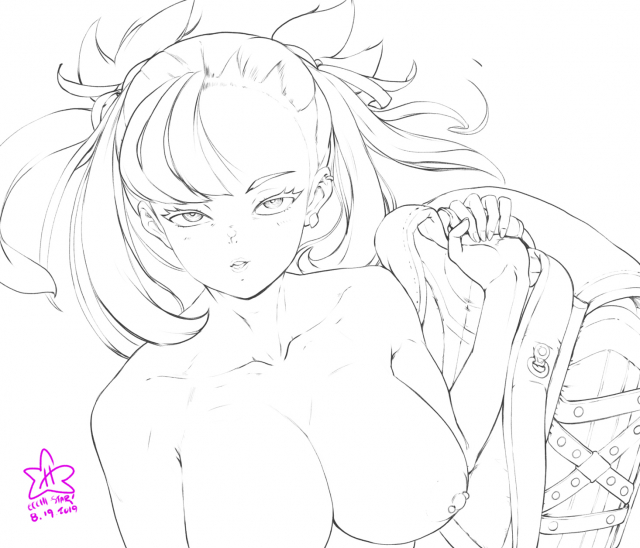 Clothing version: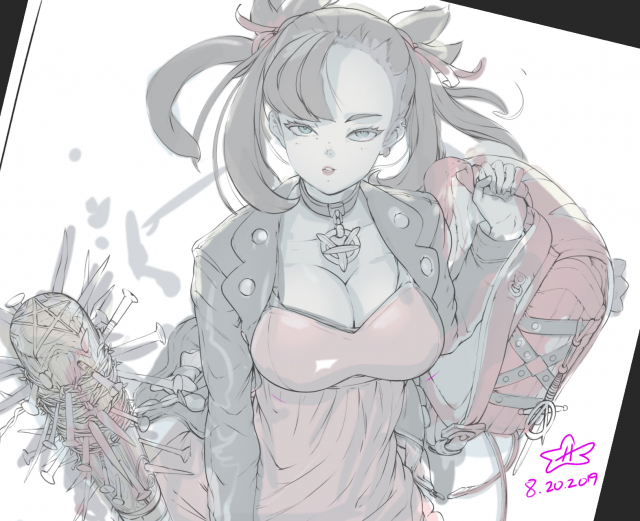 Painting and background are next!
-Ecchi-Star
Update 9/10/2019:
Time for your fan club initiation...
You can check out the finished illustration here. Clothed, nude, and futanari versions available:
Tiers who can view: Sliver | Gold | Prime