Birgitte felt Kate's soft touch on her shoulders. She could melt at that touch, but maintained her composure as Kate slowly undid the laces of her gown.
Birgitte and Katheryn - Chapter 1 Preview
Art by Ge-B (tumblr)
Written by Hyperoptic
The heavy, oaken door closed with a soft thump, and only moments later, the metallic rattle of the lock signaled her posh imprisonment. Birgitte rested her head against the oaken portal, and her whole body shuddered with a plaintive sigh. While it wasn't a dank dungeon, the prison of nobility was no less oppressive Especially so when you were being used as nothing more than an object to secure more wealth and power.
Birgitte lifted her chin and set her slender jaw. Though she had no choice in the matter, she couldn't let her lady-in-waiting Katheryn see her disappointment. They were both raised in the court of King Henrik IV, and knew this was their eventual fate. Moping about it would not change one thing. Taking hold of her skirts, Birgitte turned and saw Katheryn's pale green eyes and bright copper hair. Katheryn closely measured Birgitte before her face softened in concern.
"It finally happened, did it not, Birdy? Your father found the right suitor, hmm?" Katheryn asked, using her private name for the princess.
"Aye, he did. Some fop from the continent whose father controls vast farmlands will soon be my husband. I was so shocked I did not even listen for his name, Kate," responded Princess Birgitte.
Katheryn's face clouded. "But you knew this was coming, Birdy. Would you go against your father?"
"No, I know, but I wish it could have been avoided," answered Birgitte.
Katheryn's expression was unreadable as she responded with just one word, "Why?"
Birgitte sighed but said nothing. In her heart, she knew it was because she didn't want a husband at all. The person she wanted to spend her life with was always with her and was staring her in the face. Still, it was her duty to obey her father for the good of her people, so she put her petty desires aside. She just hoped her face didn't betray anything. Turning her back to Katheryn, she tried to make her tone that of idle musing. "No reason in particular, Kate. Change is just unexpected. Help me out of my gown, please."
In a scant few moments, she felt Katheryn's soft touch on her shoulders. Birgitte could melt at that touch, but she tried her best to maintain her composure. She couldn't let Katheryn know about her feelings. Katheryn's lithe fingers slowly undid the laces on the back of her green brocade gown. As she did, the constricting garment loosened its grip and allowed her to breathe more deeply. With her first breath, the chamomile scent of Katheryn's thick mane filled her nose.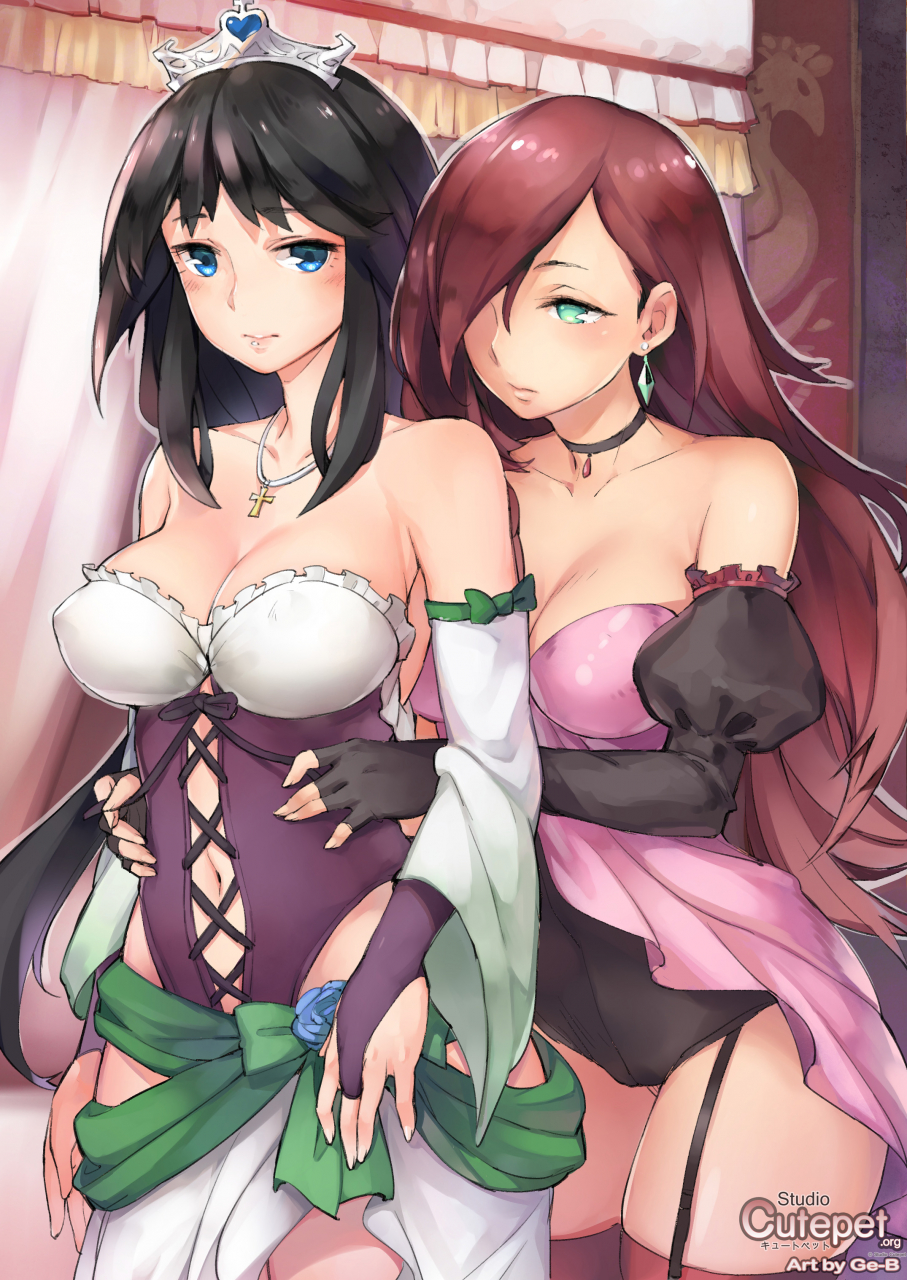 Birgitte tried not to let her mind wander as she normally did while Katheryn disrobed her. Normally, she imagined Katheryn caressing her and kissing her softly all over her body. Sadly, this never actually happened, but Birgitte had imagined it many times over. Spending their formative years together, everything had remained completely platonic, much to Birgitte's chagrin.
Loosening the gown's bodice completely, Katheryn pulled it down and began to work it over Birgitte's expansive gown. As shuffled the stiff material back and forth, Birgitte felt Katheryn's hands on her hips. It was depressing that the only moments when she could touch her love were the beginnings and ends of the day. Even then, they weren't touches of love, but just those of daily court life.
With her gown removed and handed to the servants to be put away, Katheryn then pulled off Birgitte's petticoats, leaving her in a beautifully embroidered kelly green silken shift. Steeling her resolve, Birgitte turned to thank Katheryn, but she had already disappeared. Birgitte hadn't even gotten to tell Katheryn that she was to leave by herself tomorrow. Tears welling in her silver eyes, Birgitte made her way to her enormous bed and threw herself on it, sending her long obsidian hair flying everywhere. Her full breasts heaved with sobs as she mourned the love that she never really had. If only she had let Katheryn know, maybe things would be different, she reflected.