We're back at Smash Beach! This time featuring Umbra Witch Bayonetta, brandishing dual firearms...and more.
Mina Cream provided some rough inspiration to get the process started, including several pose ideas and a line up of swimsuit designs: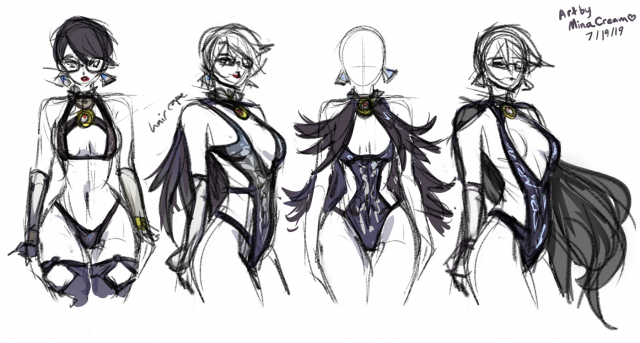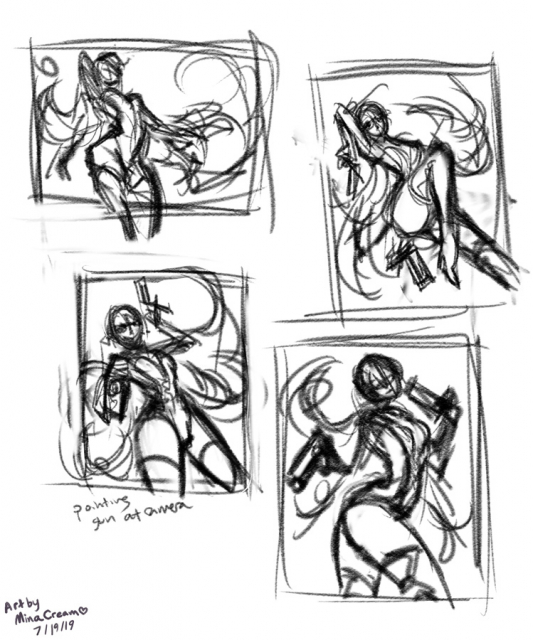 From there, I did a bunch of my own compositions, looking for something that fit in with the Beach series but stands apart from prior shots. Lollipop, night scene and Bayo's long bod. Digging the side shots.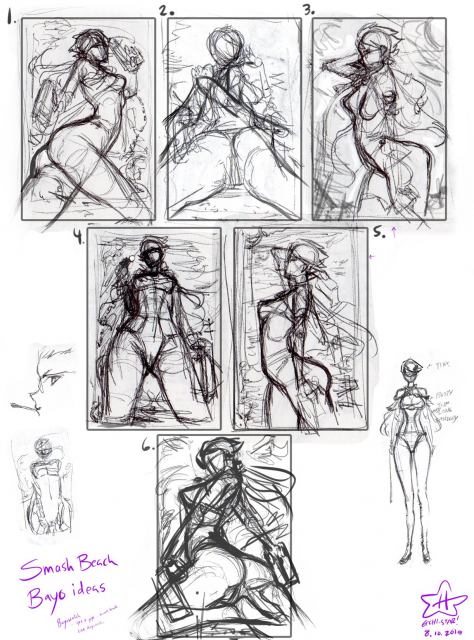 Settling on the bottom composition (a top-voted favorite), I worked up a color rough of Bayonetta: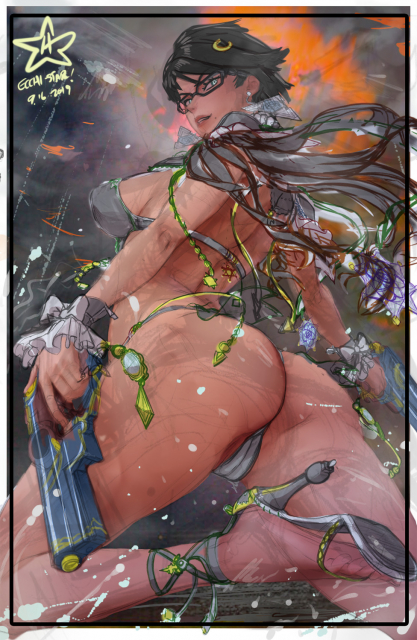 Working on the lineart. Hmm. Large breasts, or VERY large breasts? The questions a hentai artist must ask themselves.
Adding details!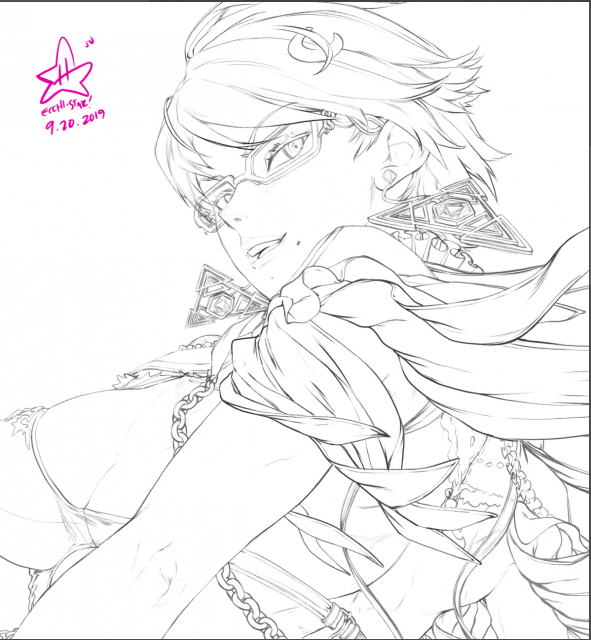 I'm currently working on finishing her up and painting the background! We'll have the finished picture up on Cutepet next week! As always, there will be swimsuit, nude, and futanari versions.
-Ecchi-Star
Update 10/10/2019:
You can check out the finished illustration here. Bikini, nude, and futanari versions available:
Tiers who can view: Sliver | Gold | Prime