It all started on a weekend when I was away from my computer. I had a sketch pad... and I couldn't stop thinking about... Bowsette!
Working out the expressions and facial details.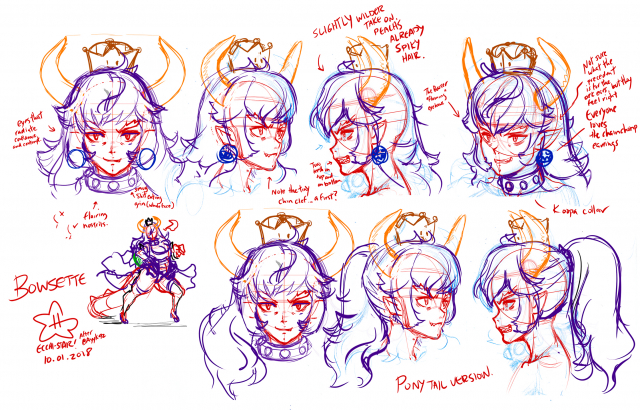 Color test! The red hair with dark skin combo, the blonde Peach palette or... Bowser's classic colors?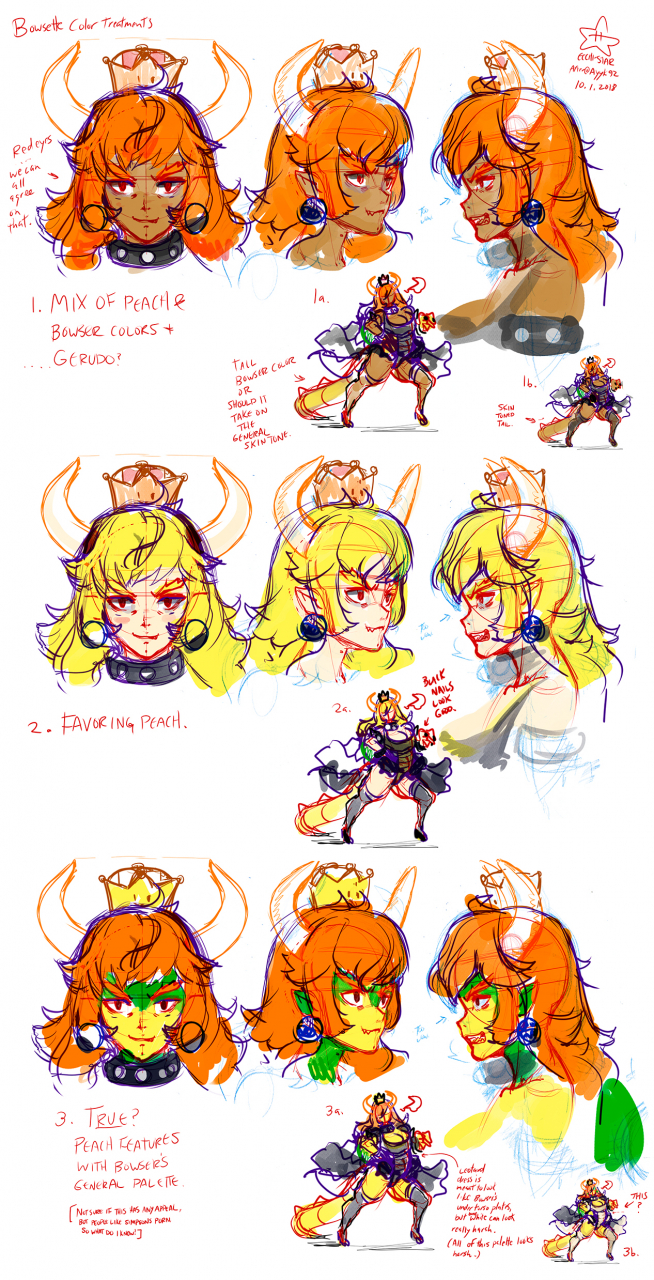 Pose ideas.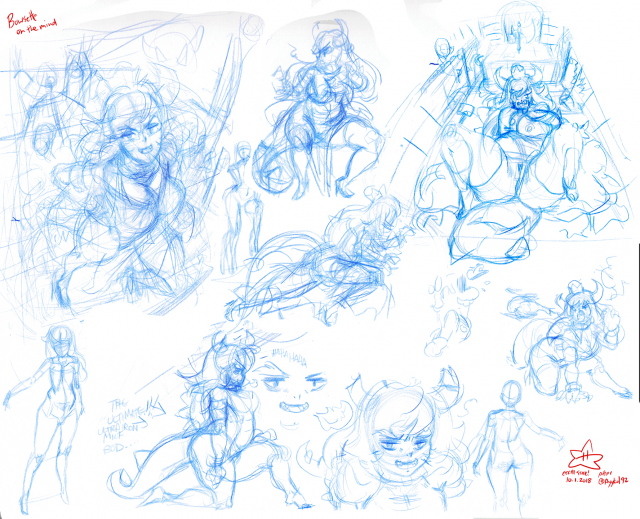 Full body character turnaround.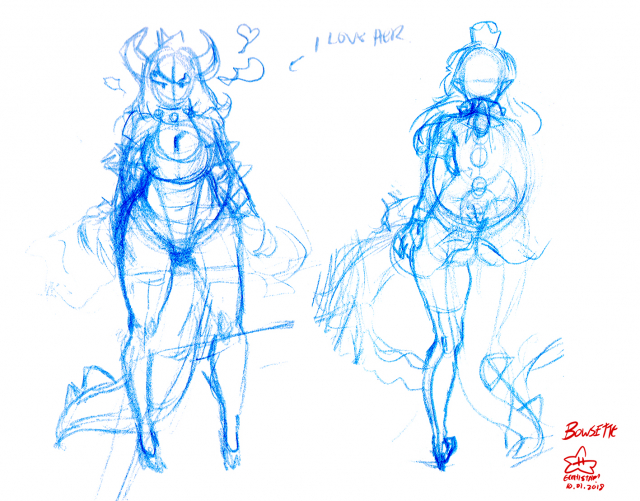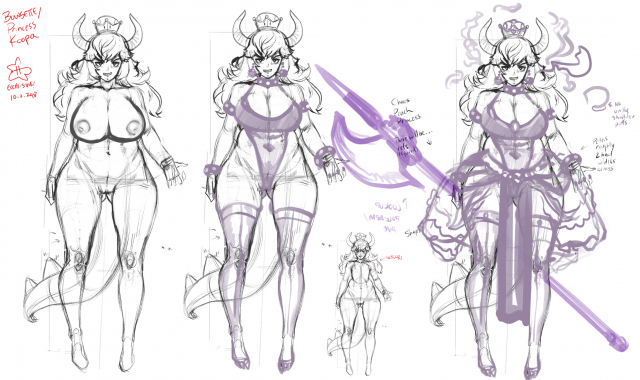 The process. More pose ideas. She's coming together.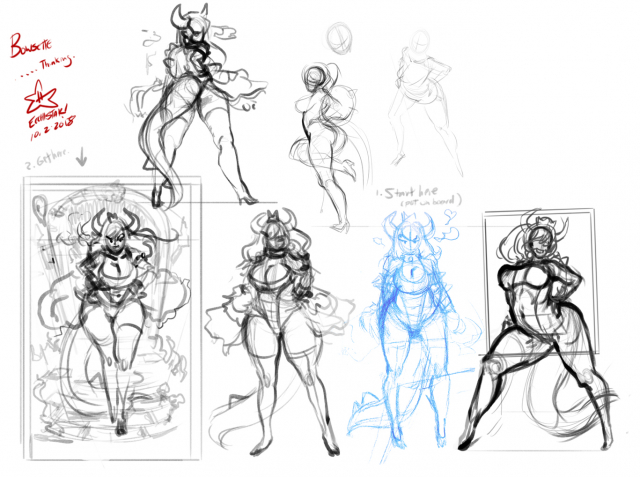 Little by little. Body is done, background is figured out, clothes are mostly figured out, got one with her hand on her hip, one with her hand on her polearm (not a euphemism for once). Things are going well, but taking a long time, as always.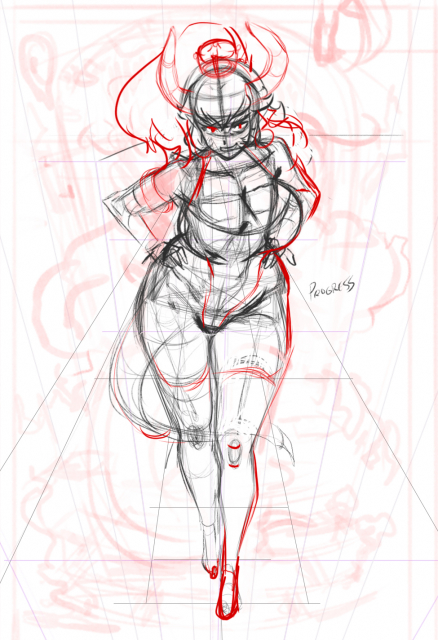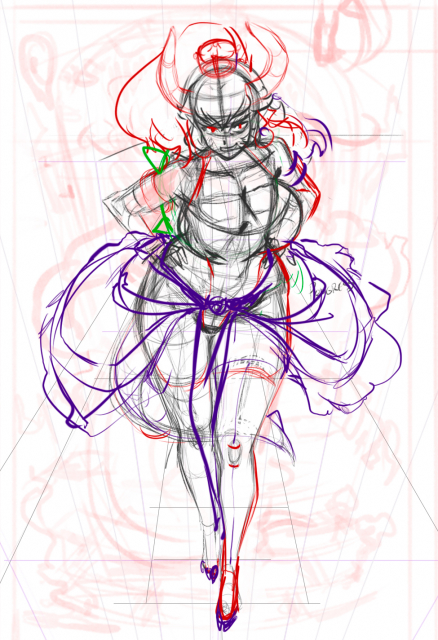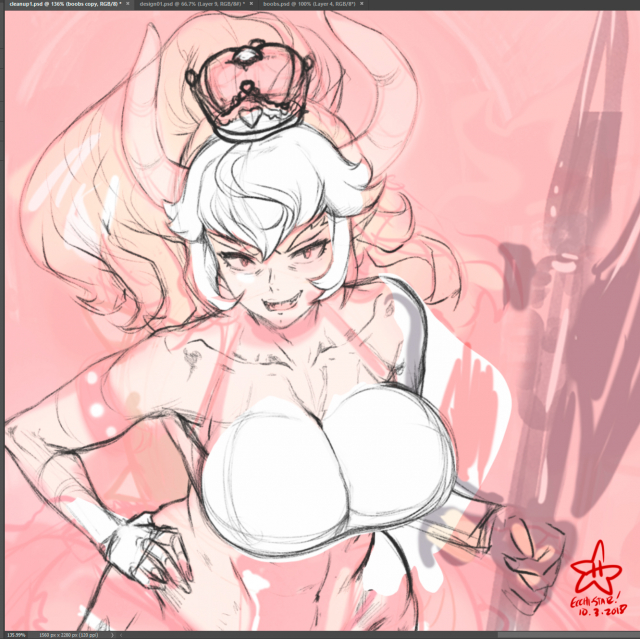 Soooo getting there.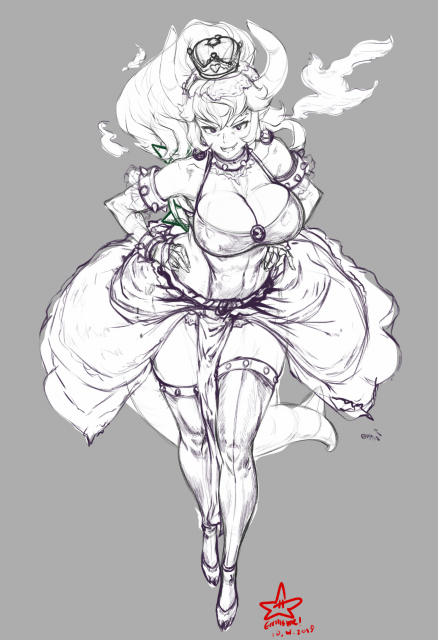 A return to the drawing, over a year later (note the date)!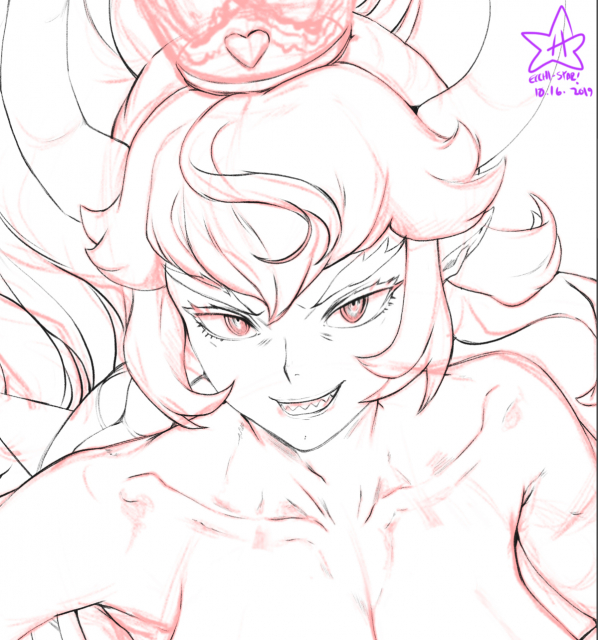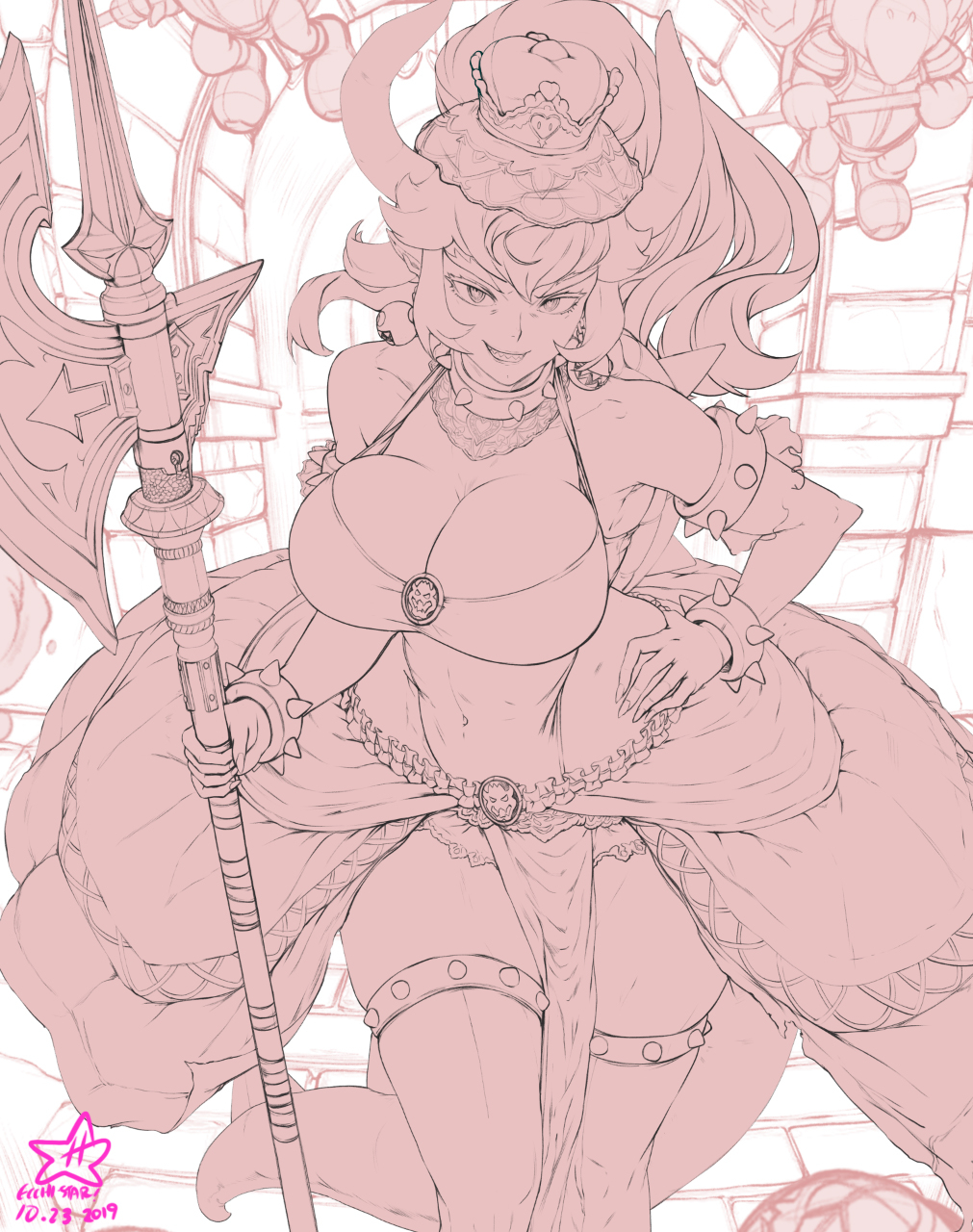 My goal is to finally finish her this month. The lines are done, and colors are happening. As soon as Bowsette's complete, we'll post the finished picture up on Cutepet. As always, there will be clothed, nude, and futanari versions.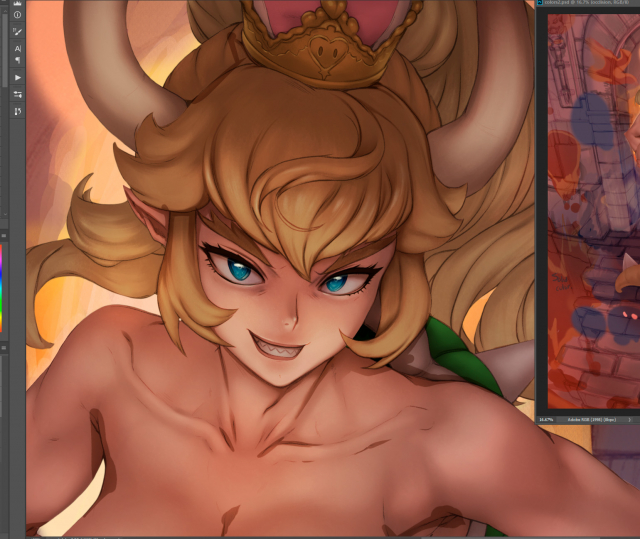 -Ecchi-Star
Update 12/18/2019:
You can check out the finished illustration here. Koopa-hima, nude, and futanari versions available:
Tiers who can view: Sliver | Gold | Prime