Ridin' Up! 1 - Lust In An Elevator
Status: Complete
Written and Illustrated by DarkerEve
6 pages, plus cover illustration (female and futa versions) and character designs.
What happens when you put a futanari girl in desperate need of a release in an elevator with two perverted friends?
Paige is just your average college girl except for two things: 1) She has a cock, and 2) she's ALWAYS horny! But she might have taken her sex addiction too far when she goes to school with a vibrator shoved up her ass. In desperate need of release, she rushes home, only to find herself stuck in an elevator with her two most perverted friends...!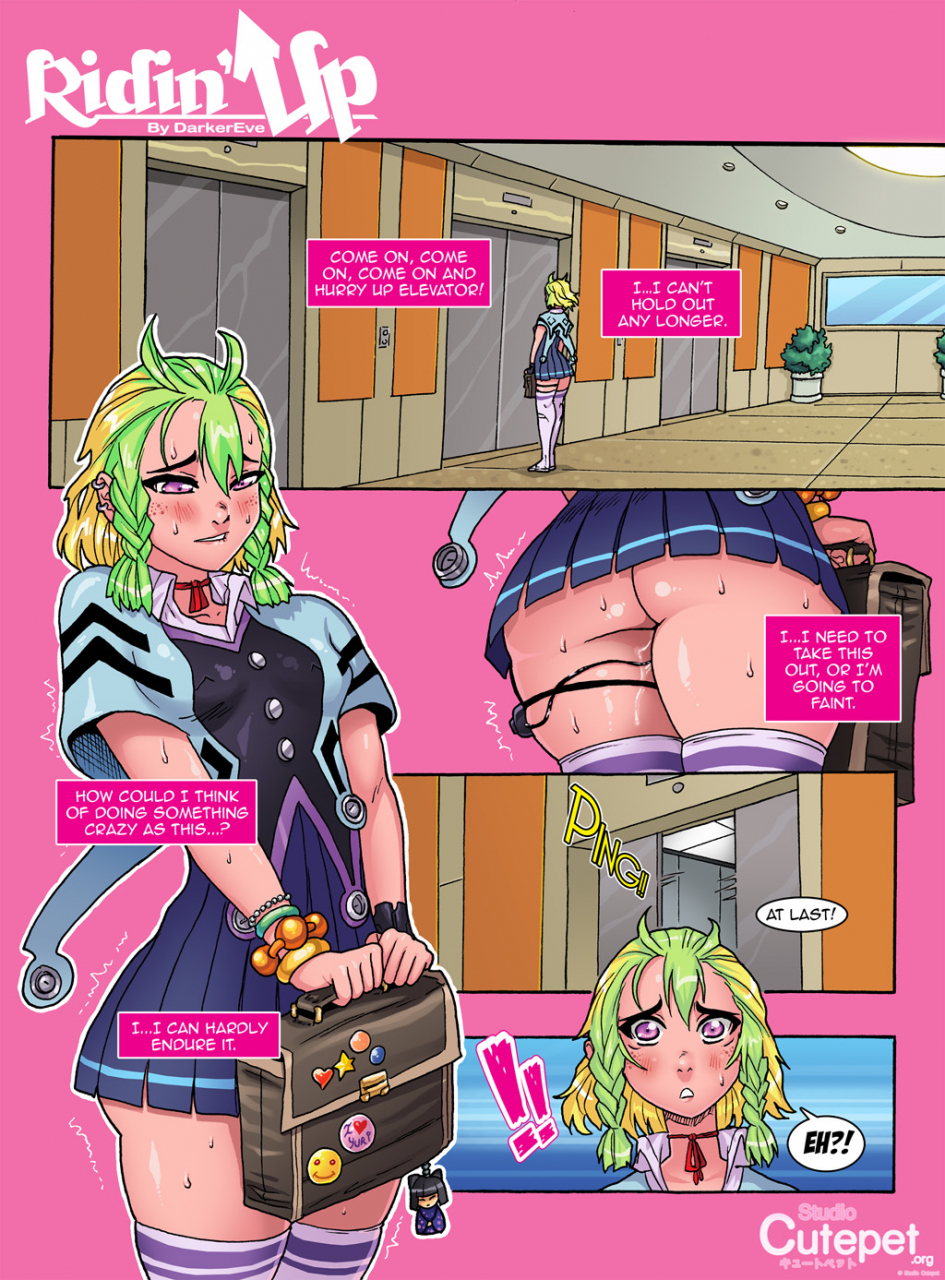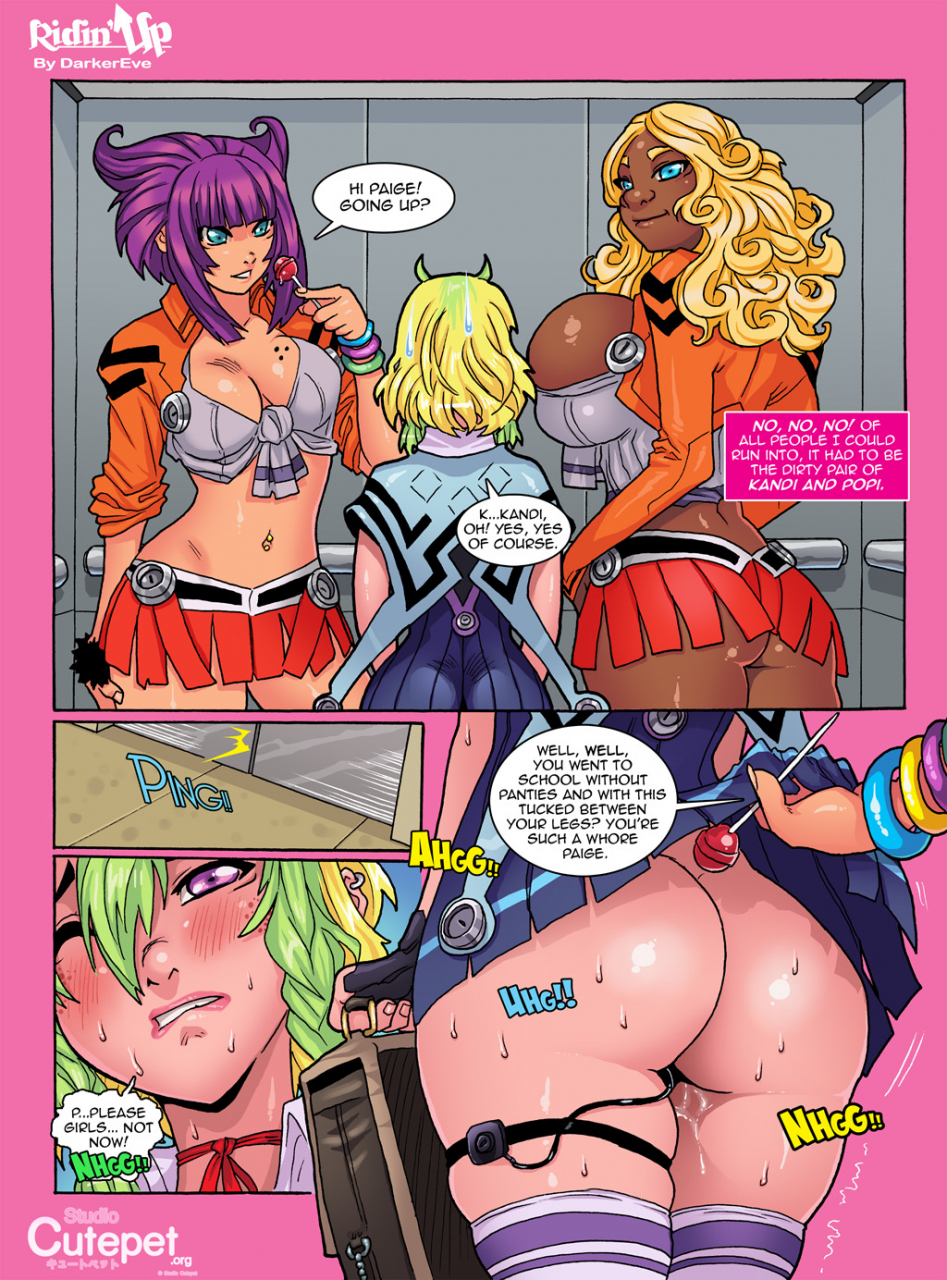 Click the image below to view the full gallery and continue reading:
Tiers who can view: Sliver | Gold | Prime